Late-Night Intrigue
It's 00:15, and an air of normalcy surrounds the night. The marketing and admin tasks for my wedding videography business are being wrapped up. The day winds down, and just as I'm about to slip into dreamland, a notification chimes in. An inquiry from Hitched, regarding wedding videography, has landed in my inbox. Oddly, the selected date is today – the 29th of June!
With a mix of skepticism and humor, I reply, "I'd love to help, but I may need a time machine for this one!" Surely, a typo or mix-up. Little did I know, that this late-night escapade was about to lead me on an unforgettable adventure.
Then, reality hits. The bride, whom we'll call Rebecca, is in a frenzy. Her original videographer has vanished, leaving her stranded on her big day. Determined to find a solution, she reaches out to anyone who might save the day – even diving into the virtual abyss of late-night inquiries.
Navigating Chaos: The Wedding Day
As messages fly back and forth, the gravity of the situation becomes clear. Rebecca isn't dealing with a misplaced date; she's navigating the stormy waters of wedding day chaos. I decided to toss caution aside and offer my assistance. After all, if there's one thing I'm up for, it's a challenge that defies the laws of time and space. I thought to myself: "It is not my first rodeo as a Last-Minute Wedding Videographer so let's go!" 
And so, I found myself preparing for a wedding happening… well, now. The venue is the charming Mill Barns, and the clock is ticking. It's 2 a.m., and my batteries are far from their prime, but that doesn't matter. Fueled by adrenaline and a touch of caffeine, I embrace the unexpected turn of events and get ready.
As the sun rises the next morning, I arrive at Mill Barns. The atmosphere is electric. I meet Rebecca and Nicholas, the groom. Their whirlwind romance is as delightful as morning coffee, and their families welcome me warmly.
Despite slightly undercharged batteries and the ungodly hour, Mill Barns is a paradise of helping hands. The staff is on point, ensuring that despite my unorthodox morning routine, we're set up for success. And what a day it turns out to be!
The weather cooperates – the sun shines bright, and the picturesque Mill Barns is the perfect backdrop. Rebecca and Nicholas have prepared a treasure trove of attractions and charming details, all begging to be captured on film. From heartfelt vows to hilarious dance moves, each moment is a gem waiting to be uncovered.
As the sun sets, I realize I've experienced a whirlwind of spontaneity, laughter, and beautiful memories. As the day concludes, a sense of accomplishment and gratitude wash over me for being part of this incredible journey.
Unexpected Magic
So, as I sit recounting this tale, I can proudly say that out of the blue, amidst late-night inquiries and a curious mix of chaos and serendipity, one of my favorite videos of the season emerges. Rebecca and Nicholas, thank you for letting me be part of your midnight escapade-turned-fairytale wedding. The clock may have played tricks, but the captured memories are pure magic.
Curious about Rebecca and Nicholas' Mill Barns wedding? Click below to watch the video that turned a late-night typo into a beautiful love story:
Get ready for unexpected adventures, my friends. Sometimes, the best stories catch us by surprise.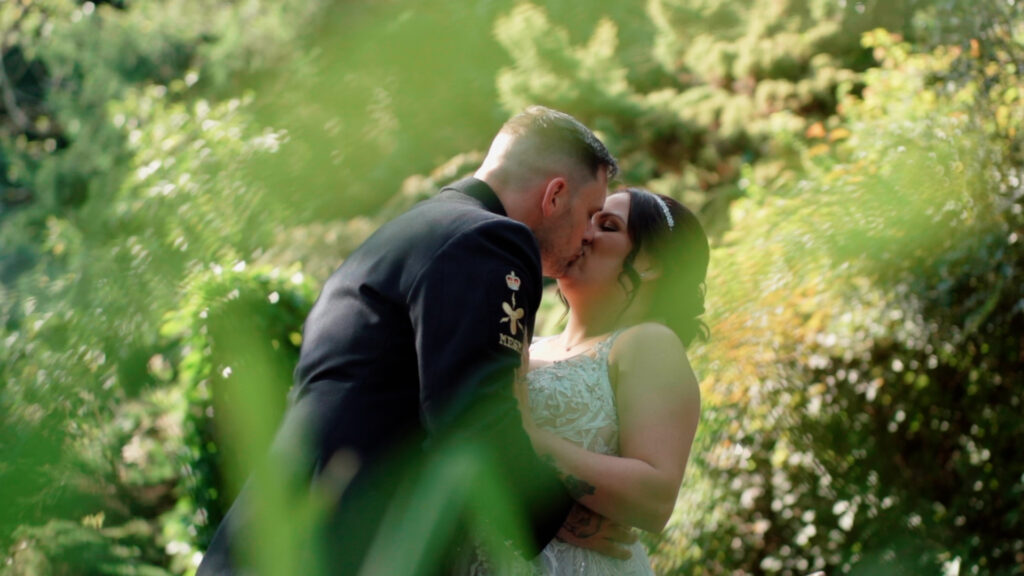 In the spirit of cinematic serendipity,
Chris